Discover more from The Harvesting Revolution
Get ready for great reads, community news on energy harvesting tech, informative learning content, and interviews.
Start something big
The Harvesting Revolution #1
Welcome on board !
First newsletter, by providing you content and information about Energy Harvesting, I hope you should be able to better understand and start to prototype wireless and battery-free devices. I'm sharing content from relevant article I read recently and I had the pleasure of interviewing Bruno Damien, from ON Semiconductor, who have many things to say on the subject.
💡 LEARNING CONTENT
What is Energy Harvesting? With growing numbers of IoT devices in activity, IoT electronics' manufacturers have to find ways to replace batteries or extend battery life.
One viable solution is to replace batteries or ensuring their floating with Energy Harvesting (EH) solutions. « Energy harvesting is the capture and conversion of ambient (free) energy into electric energy. »  Read more…
📚
GREAT READS
-       Prototyping with solar energy [Article]
The different technologies of energy harvesting have the potential to revolutionize the power supply of connected devices. The first step is to really understand what energy actually means. Where does this energy come from? What can I power? This article gives you a clear overview easily understandable concerning solar energy.
-       Continuous harvester and ON Semiconductor's Low-Power RF Technology close the gap in environmental and accelerometer sensors for IoT. [White Paper]
Really precious work from ON Semiconductor about tackling the problem of energy availability to support the growing number of IoT. After reading this white paper you will be able to:
🎙
INTERVIEW // Bruno Damien – Marketing Director EMEA IoT ON Semiconductor
Hi Bruno, thanks for accepting my invitation, could you introduce yourself?
Good day to the readers of this chronicle! I have spent the first 6 years of a 30-year long career in the electronics industry with Matra Communication and the true pioneers of GSM and ADSL communication.
After having spent various technical and commercial direction functions in the past 20 years at AMD, Mietec, AMIS, and ON Semiconductor, I have been pioneering energy harvesting-enabled connectivity. At Electronica 2014, we introduced a light sensor connected with an ultra-low-power 802.15.4 System on Chip (SoC) that was powered only by a credit-card sized solar cell with no batteries.
With the rise of the Internet of Things, I now serve as Marketing Director of IoT for the EMEA region at ON Semiconductor. I have helped launch the award-winning IoT Development Kit (IDK). More recently, I have created several innovative energy harvesting platforms with Bluetooth® Low Energy and Zigbee™ Green power sensor nodes, powered by a simple switch or mini solar cells for home automation applications. It was pivotal in the promotion of ON Semiconductor's broad portfolio of energy-efficient supply, connectivity, sensing, and actuation solutions designed specifically for IoT networks.
What is exactly your role for ON Semiconductor?
I am the Strategic Marketing Director within EMEA for IoT. I do my best to promote connected solutions for verticals including smart home, connected lighting, asset tracking and image sensing. At ON Semiconductor, we have a vast portfolio of products which, when combined, provide an out-of-the-box development experience. Our platforms offer hardware as well as embedded firmware resources, tools, and even cloud access pour our platforms. This is quite a unique position in the industry, and it makes my role extremely interesting and creative.
How do you imagine the future of IoT in the next few years?
Of course, we cannot neglect the role of Artificial Intelligence within the global scope of IoT, provided it is fed with the sensor information necessary to make decisions and manage our environment properly. The issue here is that AI is very power hungry, and sensors are everywhere. Because of this, we are heading towards a major energy supply challenge. I personally believe energy harvesting is crucial to sustaining this proliferation. Several scientists in US and Europe have been flagging this opportunity for the past 2 years.
Why are you so interested in Energy Harvesting?
Energy harvesting is a necessity for the reason I mentioned above. It is not only a consequence of the negative impact of energy consumption increase in our world. Usually, engineers create and solve problems with an engineering solution. Energy harvesting has many positive impacts including reducing pollution, transportation costs, Opex, maintenance, and carbon footprint.
Did you already develop and showcase some prototype or demokit? (award and products)
We have received numerous innovation awards for our harvesting-based solutions- the RSL10 Solar Cell Multi-Sensor Platform and the Energy Harvesting Bluetooth Low Energy Switch. Both of these platforms are based on the RSL10- the industry's lowest power Bluetooth Low Energy radio.
Our platforms are recognized as innovative and have been very excited for IoT developers because they are so simple to use and cost-effective.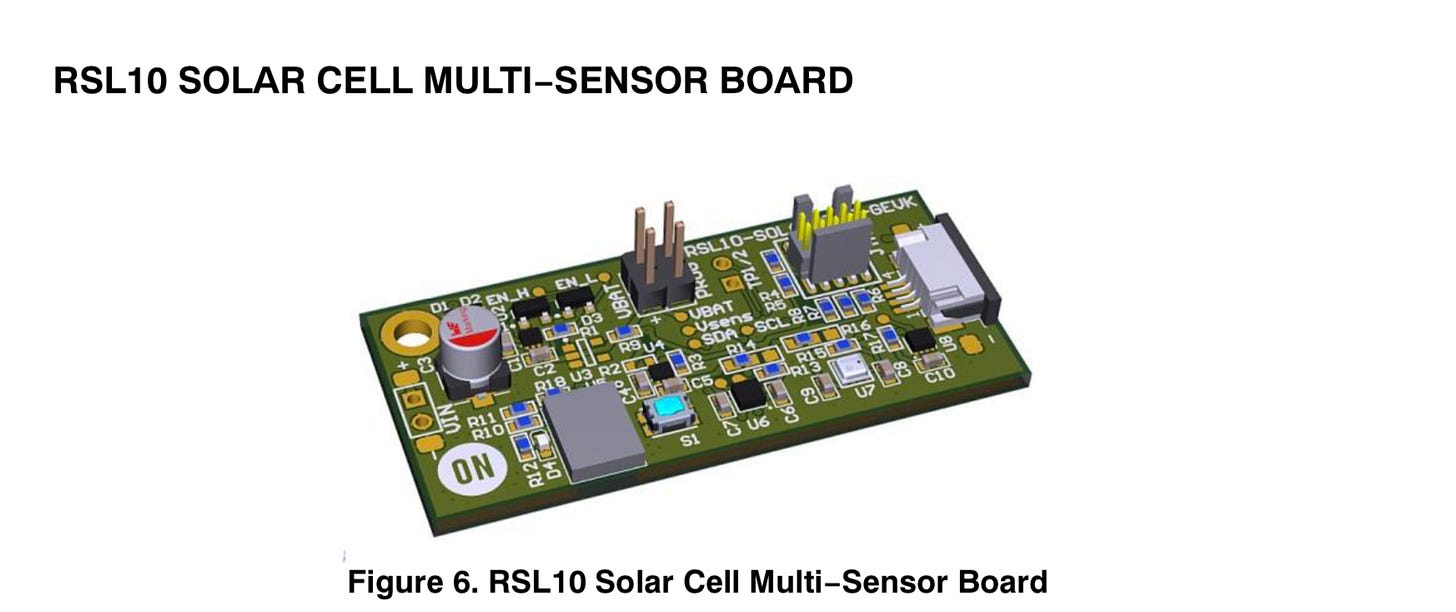 Which are the hottest uses cases and markets for product like the RSL10?
There are so many use-cases for this this ultra-low-power Bluetooth Low Energy radio.
Some of my personal favorites include sensor nodes, asset tracking, and battery-less wall switches.
The number of communication protocol is rising what is the ones you use the most for your development and why?
Yes, there are many connectivity protocols available on the market for IoT and all serve an important purpose depending on the application. Energy harvesting obviously requires very low power consumption- only currently supported by Bluetooth Low Energy, Zigbee Green Power and Sub GHz.  
The beauty of the situation is that all of these protocols are well known but have only been implemented with battery power. With our radios- the RSL10 and NCS36510 - our technology, we can get rid of Batteries. That is what our platforms have demonstrated, and why there is such worldwide interest.
Several energy harvesting technologies are now available or in development like piezoelectric, photovoltaic, thermal, RF… which ones did you already implement and why?
With our ecosystem partners, we have been using mature, trusted technology as the harvester. Our goal is to provide real, affordable solutions. Nothing that requires rocket science. Solar cells are an obvious and practical harvesting solution with the availability of light everywhere. Magnetic switch harvesting is another excellent technology that is readily available. Radio frequency-based harvesting can lead to practical use-cases but much further into the future.
Which are the upcoming events where you will be present?
We will showcase our technology at Embedded World Conference and Light + Building this spring in Europe, and many others worldwide. We will also be at Electronica later this year.
Everyone is welcome to meet with us at this event!
📅 EVENTS WHERE YOU SHOULD GO THIS MONTH
25-27 February - Embedded World 2020 Nuremberg
The best of innovations and expert from the embedded sector. As Bruno Damien said above, a lot semiconductor, components, end users will be there.
8-13 Mars 2020 - Light + Building, Francfort
One of the leading trade fair for lighting and building services technology. Obviously, a lot of innovation will be showcase and notably some wireless solution from actors like
9-13 Mars - Hello Tomorrow, Paris
A week to deepen your knowledge and connect with the very best in deep-tech. Discover the communities that are building, funding and propelling emerging technologies to the market. With Dracula Technologies, we won the Energy Transition Award in 2017.
👋 If you want to get in touch with me or someone of my team : contact@dracula-technologies.com
Sadok
---
If someone invited you to discover my newsletter, you can subsribe just below.
---